Statistical resurrection: Ministry of Resurrection [aka "Ministry of Transport"] performs its sick magic, again!
Dividends of rogue governance in New Zealand!?
Proudly Killed in NZ: How many actually killed on our death roads this year so far?
As of Monday, Jan 6,  2020, at least 19 people were killed and 55 others critically/seriously injured on NZ roads (YTD), according to the blog's advance statistical models [margin of error: ±3 per cent.]
Actual road toll for 2020 so far: 19 [Based on the blog's advance statistical models and backed by exhaustive sampling and multiple resources.]
No. of reported fatalities: 13  [Includes both public reports and classified data for two regions provided to us by police insiders.]

Officially doctored data:

Only 4 fatalities as of January 5, reduced to 2 by Ministry of Transport (MoT) on Monday Jan 6, 2020.



No. of dead victims known to have been statistically resurrected by MoT:

13-2=11 already!



(Below) Fake Road Toll BEFORE the Public Resurrection of Two Dead Drivers [5 January 2020]
–
(Below) Fake Road Toll AFTER the Public Resurrection of Two Additional Dead Drivers
–
2019 road toll is posted at AN APPEAL TO ALL CREDIBLE HUMAN RIGHTS ORGANIZATIONS [January 4, 2020]
♠  ♠
Fire in NSW leaves more than 2,000 homes damaged or destroyed as authorities brace for bad conditions
Australian "bish" fires: "Victoria, Western Australia, and Queensland need help too."
Consequences of allowing pigs to remain in office as Ministers, PMs and Presidents!
'Smoke from Aussie bushfires reaches Chile'
"The smoke from Australia's bushfires has arrived in Chile after crossing the Pacific Ocean.
Hundreds of fires burning in multiple states have generated enough smoke to travel to more than 11,000 kilometres away."
"Smoke from the Australian fires blanketed New Zealand last week, casting an orange glow across the skies in Auckland and causing their white snowy mountains to turn brown. Canberra also experienced the worst air quality in the world for several consecutive days following catastrophic conditions over the weekend."   https://www.9news.com.au/
♠
Latest assassinations by police Blade Runners, murder mysteries ["unexplained deaths",] road kills, other negligent homicides…
PoMeWa said:
Former Ruapehu councillor Ronald Frew killed in quad-bike crash
Ron Frew, 53, died in a quad-bike crash on Kopurutuku Road near Ohakune.
https://www.stuff.co.nz/national/118628510/former-ruapehu-councillor-ronald-frew-dies-in-quadbike-crash
———————————————————————————-
Tuesday, 7 January 2020 – 9:29am | Waikato
Update: Waihi Beach death
Police continue to investigate the circumstances leading up to the death of 56-year-old Derrick Hann in Waihi Beach on New Year's Day.
While the investigation is ongoing, enquiries to date indicate Mr Hann died of a medical event. [Slam, bam… hoe very convenient!]
https://www.police.govt.nz/news/release/update-waihi-beach-death-0
———————————————————————————-
Police locate body in search for missing Ngāruawāhia man
The police dive squad have located a body in the search for missing man Desmond Pratt.
https://www.stuff.co.nz/national/118621855/police-locate-body-in-search-for-missing-ngruawhia-man
———————————————————————————-
Monday, 6 January 2020 – 2:18pm | Southern
Name release – State Highway 36, Winton
Police can now name the woman killed in a crash on State Highway 6, Winton on 2 January.
She was Bailey Marie Carson, aged 21, from Wreys Bush.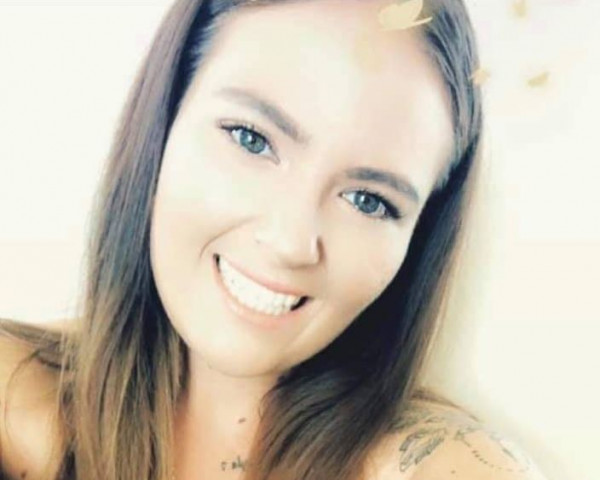 ———————————————————————————-
Monday, 6 January 2020 – 12:50pm | Central
Name release – Fatal crash, Stratford
Police can now name the woman killed in a motorcycle crash on a rural Stratford property on 4 January.
She was Evelyn May Harris, aged 58.
https://www.police.govt.nz/news/release/name-release-fatal-crash-stratford
———————————————————————————————————————
Policewatch said:
Sunday, 5 January 2020 – 10:36am | Waikato
Name release – Kopu-Hikuai Road, Thames
He was William Shearer who lived in Whangamata.
https://www.police.govt.nz/news/release/name-release-kopu-hikuai-road-thames
========================================================
Sunday, 5 January 2020 – 8:18am | Northland
Name release – Uretiti Beach, Waipu
Police can now name the man who died after getting into difficulty in the water at Uretiti Beach, Waipu on 25 December 2019.
He was Zhongyu Deng, aged 40, from Flat Bush.
https://www.police.govt.nz/news/release/name-release-uretiti-beach-waipu
========================================================
Saturday, 4 January 2020 – 10:57pm | Waikato
Fatal incident, Waihi Beach, Western Bay of Plenty
One person has died following an incident at a property at Waihi Beach, Western Bay of Plenty this evening.
https://www.police.govt.nz/news/release/fatal-incident-waihi-beach-western-bay-plenty
========================================================
Saturday, 4 January 2020 – 8:41pm | Central
Fatal crash, Salisbury Road, Midhurst, Stratford
Police attended a motorcycle crash on a private rural property on Salisbury Road, Midhurst, Stratford, around 12pm today.
The rider sadly died at the scene.
https://www.police.govt.nz/news/release/fatal-crash-salisbury-road-midhurst-stratford
========================================================
Saturday, 4 January 2020 – 4:28pm | Canterbury
UPDATE: Fatal crash – Ealing Road, Coldstream
Police can confirm one person has died following a single-vehicle crash at a rural property on Ealing Road, Coldstream near Ashburton.
https://www.police.govt.nz/news/release/update-fatal-crash-ealing-road-coldstream
========================================================
Saturday, 4 January 2020 – 7:08am | Tasman
Name release – Fatal crash, Wakefield Quay, Nelson
Police can now name the woman who died following a crash on Wakefield Quay, Nelson.
She was Christine Jane Kelly, aged 30, from Greymouth, who resided in Nelson.
The crash occurred on 29 December and Ms Kelly passed away at Christchurch Hospital on 30 December.
https://www.police.govt.nz/news/release/name-release-fatal-crash-wakefield-quay-nelson
========================================================
Saturday, 4 January 2020 – 1:11pm | Northland
Name release – Fatal Crash, SH1, Waipu
Police can now name the person who died following a crash on State Highway 1 near Waipu yesterday, Friday 3 January.
He was 49-year-old Seth O'Meara of Whangarei.
https://www.police.govt.nz/news/release/name-release-fatal-crash-sh1-waipu
========================================================
Friday, 3 January 2020 – 11:07pm | Counties Manukau
Fatal crash, Southern Motorway on-ramp, Otara
Emergency services are at the scene of a fatal crash on the southbound East Tamaki Road on-ramp of the Southern Motorway, Otara.
Police were called to the crash, involving a car and pedestrian, around 10.20pm.
The pedestrian has died.
https://www.police.govt.nz/news/release/fatal-crash-southern-motorway-ramp-otara
========================================================
NZPW said:
Friday, 3 January 2020 – 4:21pm | Bay of Plenty
Name release – Waihi Beach death
Police can now name the person who died following a disorder incident on Wednesday January 1 in Bowentown, Waihi Beach.
He was 56-year-old Derrick Hann of Ngati Maniapoto from Te Kuiti King Country.
https://www.police.govt.nz/news/release/name-release-%E2%80%93-waihi-beach-death
———————————————————————————————————————
Former South Canterbury cop and council candidate Greg Reid killed in Australian train crash   Jan 03 2020
A former South Canterbury police officer and Timaru District Council candidate has been killed in a freight train crash in Australia.
https://www.stuff.co.nz/timaru-herald/news/118572769/former-south-canterbury-cop-and-council-candidate-greg-reid-killed-in-australian-train-crash
———————————————————————————————————————
Friday, 3 January 2020 – 6:37pm | Northland
UPDATE – Fatal crash, SH 1, Waipu
One person has died following the serious crash on SH 1 south of Glenmohr Road, Waipu, today.
One other person has been seriously injured.
https://www.police.govt.nz/news/release/update-%E2%80%93-fatal-crash-sh-1-waipu
———————————————————————————————————————
Friday, 3 January 2020 – 5:12pm | Bay of Plenty
Name release – fatal crash, SH29, Kaimai
Police can now release the name of the person who died following a crash on State Highway 29, Lower Kaimai, on Monday 23 December.
He was 48-year-old Aaron Scott Lester of Te Puke, who died in hospital on Tuesday 31 December.
https://www.police.govt.nz/news/release/update-%E2%80%93-fatal-crash-sh-1-waipu
———————————————————————————————————————
Friday, 3 January 2020 – 9:28am | National News
Name release – Whakaari / White Island volcanic eruption
The victim who died following the volcanic eruption on Whakaari / White Island has been identified.
Name: Mayuari SINGH
Gender: Female
Age: 42
Citizenship: American
https://www.police.govt.nz/news/release/name-release-whakaari-white-island-volcanic-eruption-0
———————————————————————————————————————
Friday, 3 January 2020 – 1:16pm | Counties Manukau
Further name release – Papatoetoe incident
The couple who were located deceased at a property on Sunnyside Crescent, Papatoetoe on Monday 30th December, 2019 were 32-year-old Sherine Nath, and 34-year-old Riki Nath.
https://www.police.govt.nz/news/release/name-release-papatoetoe-incident
https://www.police.govt.nz/news/release/further-name-release-papatoetoe-incident
———————————————————————————————————————
Thursday, 2 January 2020 – 4:44pm | Waikato
Waihi Beach homicide investigation continues
Police are continuing to investigate following the death of a man in Bowentown, Waihi Beach, yesterday (1 January).
Police attended following reports of disorder on Seaforth Road shortly before 1am.
A man was located in a critical condition, and emergency medical treatment was given, however he died at the scene.
https://www.police.govt.nz/news/release/waihi-beach-homicide-investigation-continues
———————————————————————————————————————
Thursday, 2 January 2020 – 7:25am | Southern
Fatal crash – State Highway 96, Winton
One person has died following a single vehicle crash on State Highway 96 (Winton Wreys Bush Highway) about 14kms north of Winton, Southland.
Emergency services were alerted to a car that had gone off the road and hit a power pole at around 12:45am this morning.
One person died at the scene.
https://www.police.govt.nz/news/release/fatal-crash-state-highway-96-winton
———————————————————————————————————————
Thursday, 2 January 2020 – 10:14am | Waikato
Update: Unexplained death, Hamilton
About 3:20am yesterday Police received a report that multiple people were unwell at an address on Casey Avenue.
One person was located deceased and three others were taken to Waikato Hospital, one of them in a serious condition.
https://www.police.govt.nz/news/release/update-unexplained-death-hamilton
A laced batch of MDMA is suspected to behind a death, and several illnesses, at a Hamilton house.
https://www.stuff.co.nz/national/118556177/unwell-people-hospitalised-from-scene-of-unexplained-death-in-hamilton
———————————————————————————————————————
♠ ♠