Sent by an American reader [UPDATED on January 23, 2017]
What if Trump had taken the same oath of office as his sidekick?
Mike Pence took the vice presidential oath of office as follows:
I Michael Richard Pence solemnly swear that I will support and defend the Constitution of the United States against all enemies, foreign and domestic; that I will bear true faith and allegiance to the same; that I take this obligation freely, without any mental reservation or purpose of evasion; and that I will well and faithfully discharge the duties of the office on which I am about to enter: So help me God.  [Hint: Highlighted text would have most probably resulted in impeachment.]
Trump said:
I Donald John Trump do solemnly swear  that I will faithfully execute the office of President of the United States, and will to the best of my ability, preserve, protect and defend the Constitution of the United States.
Trump compares US intelligence services to Nazi Gestapo
Donald Trump shitting bricks and eating his words at CIA's Wailing Wall

President Donald Trump is telling CIA employees whose work he has publicly doubted that no one feels stronger about the intelligence community than he does. Trump is addressing about 400 CIA employees at their headquarters in Langley, Virginia, on his first full day in office. Trump told the workers that they are really special and amazing people and that "I am so behind you." The meeting follows Trump's repeated and sharp public criticism of U.S. intelligence agencies before and after the election. He challenged and at times belittled their conclusions that Russia attempted to influence the election to help him win the White House.
New White House Press Secretary Sean Spicer Blasts Media Over Reports On Inauguration Size
Pictorial Evidence:
Inauguration Size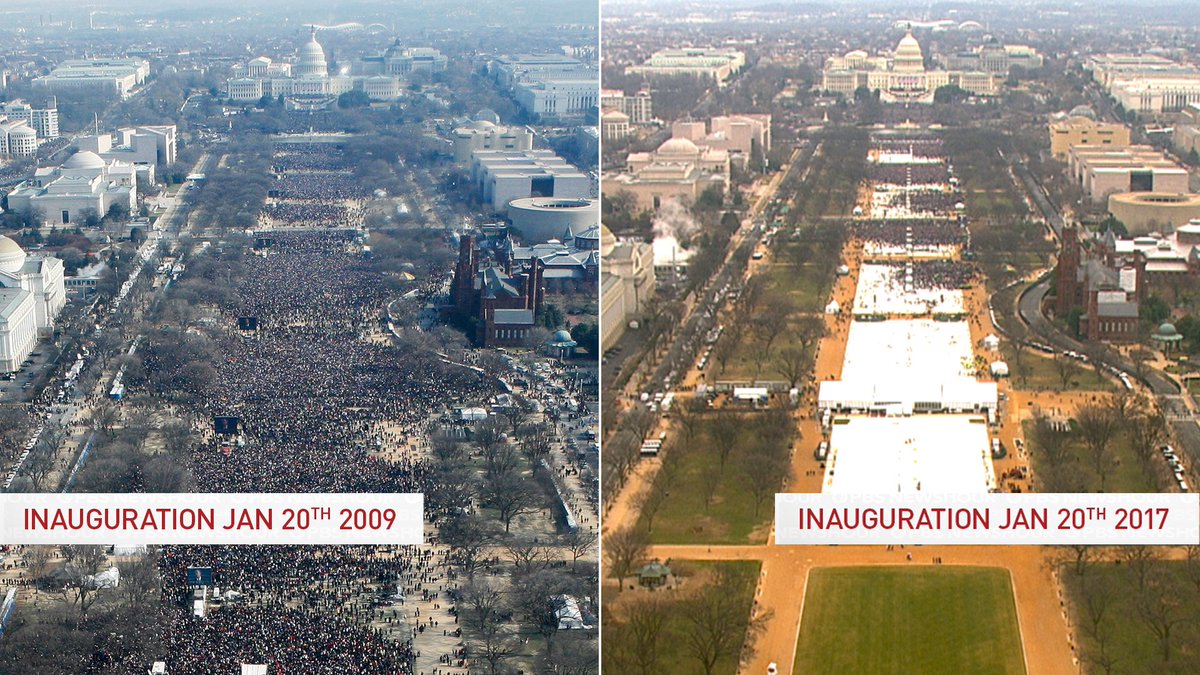 Kellyanne Conway: Press Secretary Sean Spicer Gave 'Alternative Facts' | Meet The Press | NBC News
"Normal Facts"